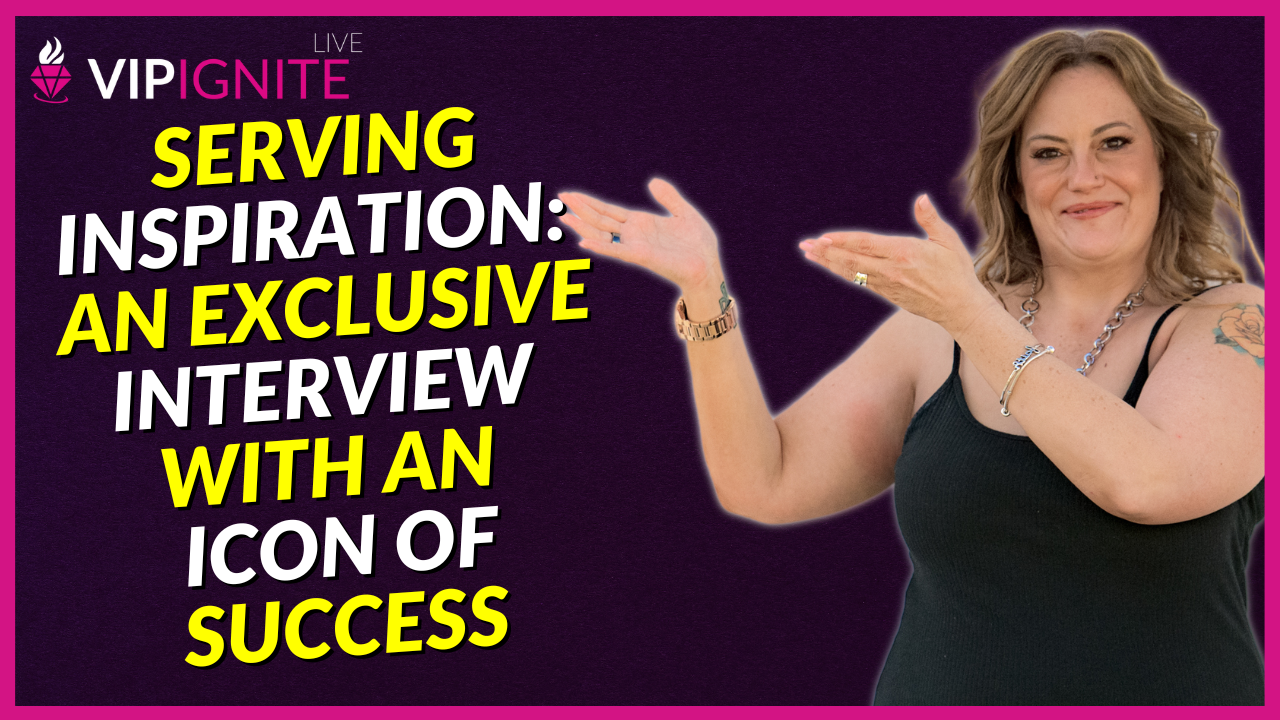 In an extraordinary episode of The VIP Ignite Live Podcast, we had the immense privilege to sit down with Mark Victor Hansen, the iconic author, speaker, and Legendary Thought Leader for These Times. With over 500 million Chicken Soup for the Soul books sold, Mark is known globally as the Ambassador of Possibility.
From Chicken Soup to Global Success
Mark's journey from co-creating the Chicken Soup for the Soul book series to becoming a beacon of inspiration is nothing short of extraordinary. He has held fast to the principles of perseverance, excellence, and belief in oneself, transforming not just his own life but millions of others through his words and ideas.
His successes, however, extend beyond books and speeches. Mark's principles resonate deeply with those in the entertainment industry—actors, models, musicians—and anyone seeking to create an extraordinary achievement in their lives. In our candid conversation, Mark shared insights that are particularly valuable for those affiliated with VIP Ignite and Truth Mgmt.
A Message for Actors, Models, and Musicians
For actors, Mark's story serves as a reminder that success isn't limited to a single path. He stresses the importance of believing in oneself and one's unique talents, even when faced with rejection. His lessons teach actors how to persevere through the toughest auditions and keep faith in their craft.
Models, too, can draw from Mark's wisdom. He emphasizes that true beauty comes from within and that each model must find their authentic self. Mark's commitment to excellence is a lesson for models to constantly strive for self-improvement, be it in their physical appearance or professional demeanor.
Musicians, those artists who communicate through sound and melody, can take heart from Mark's mastery of words and meaning. He underscores the power of storytelling, which musicians can wield through their compositions and performances. By embracing the principles that Mark advocates, musicians can forge a deeper connection with their audience, transcending barriers of language or culture.

VIP Ignite and Truth Mgmt: An Alignment of Vision
Our conversation with Mark also illuminated the synergy between his beliefs and the missions of VIP Ignite and Truth Mgmt. These organizations share Mark's values, empowering aspiring talents and professionals alike in the fields of tv, film, fashion, and theater.
For anyone associated with VIP Ignite, Mark's words are an encouragement to seize opportunities, to take calculated risks, and to always strive for excellence. He encourages all to look beyond the immediate and envision a future filled with potential.
Truth Mgmt, focusing on branding and representation, aligns perfectly with Mark's message of authenticity and self-belief. Mark's principles guide individuals to present themselves honestly, allowing them to connect with audiences and clients more meaningfully.
A Lasting Legacy
Mark Victor Hansen's influence extends far beyond his books. He's not just an author but an extraordinary communicator, a visionary who sees the celebrity inside each one of us.
He's a living example of how the principles of perseverance, excellence, and belief in oneself can lead to monumental success. He encourages us all to hold fast to our dreams, no matter how unattainable they may seem.
The world of entertainment is fraught with challenges and disappointments, but Mark's story is a beacon of hope. Whether you're an actor, model, musician, entrepreneur, or anyone looking to grow your brand, market share, and audience, Mark's insights offer a roadmap to success.
About VIP Ignite-
Do you believe you've got what it takes to be an actor? Learn the basic patterns from the best in the industry with VIP Ignite. Text stage to 26786 or register for our upcoming webinar here! We are a revolutionary way for both aspiring and experienced talent to learn, get advice, and sit down face-to-face with the entertainment industry's top leading executives, agents, managers, casting directors, producers, A&R executives, Grammy award winners, theatrical agents, top model agents, Tony winners, and both Emmy and Academy award winners. Visit our website, call us at 215-322-8200, or email us to get advice on cultivating genuine relationships with industry professionals TODAY!
"Excel your career to levels you did not even know exists." – Deneen White