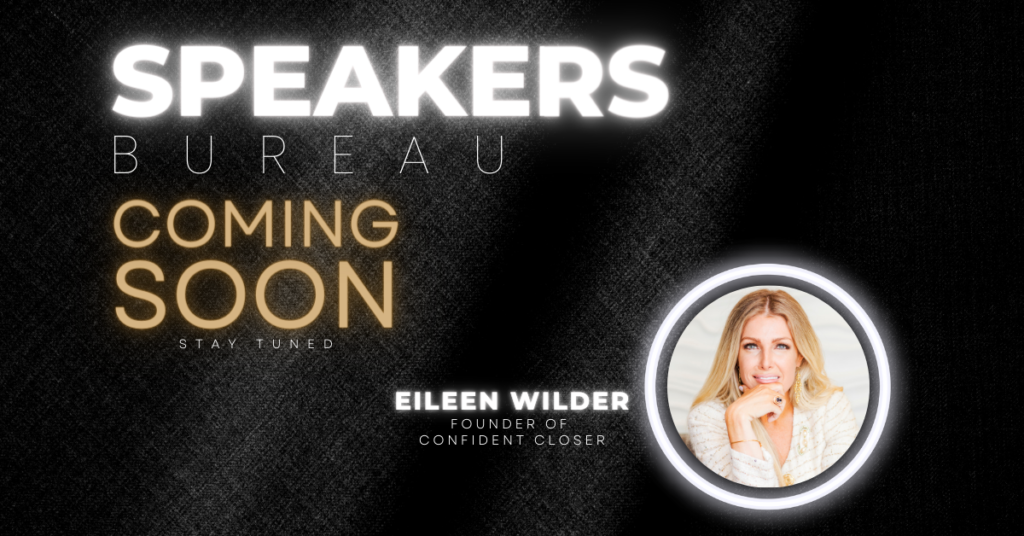 Eileen Wilder
Founder of Confident Closer
Expertise
High Ticket Sales
Negotiation
Women in Business
Faith and Business
Speaking Topics
The Scrappy Advantage… Choose to Play Big!
The Art of Presenting Persuasively
Accomplishments
Eileen Wilder is a Bestselling Author of Brave Body Method Book and The Pivot Plan: End Emotional Exhaustion, Overcome Depression, Discover Your Strongest Life
Helps entrepreneurs do 6 & 7 figure days with Virtual Events
Called by major industry leaders, "The Queen of Stages"
Has spoken on stages with Russell Brunson, Tony Robbins, and Dan Kennedy
Speakers Fee: Contact us for pricing
Travels from Houston, TX
To learn more about how to book Eileen for your next event, please visit https://www.truthmgmt.com/divisions/speakers
Are you ready to take your speaking career to the next level or maybe have a message and do not know where or how to start? VIP IGNITE Truth MGMT speakers have earned multiple six and seven figures in one day and we can show you how to also.
To become a client, please visit: http://www.truthmgmtspeakersbureau.com