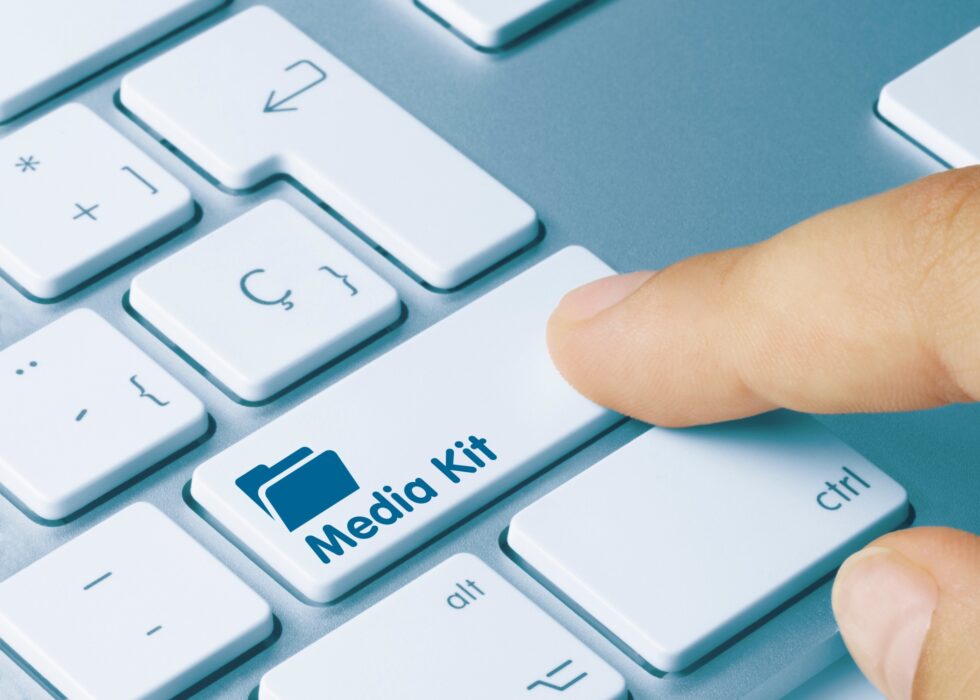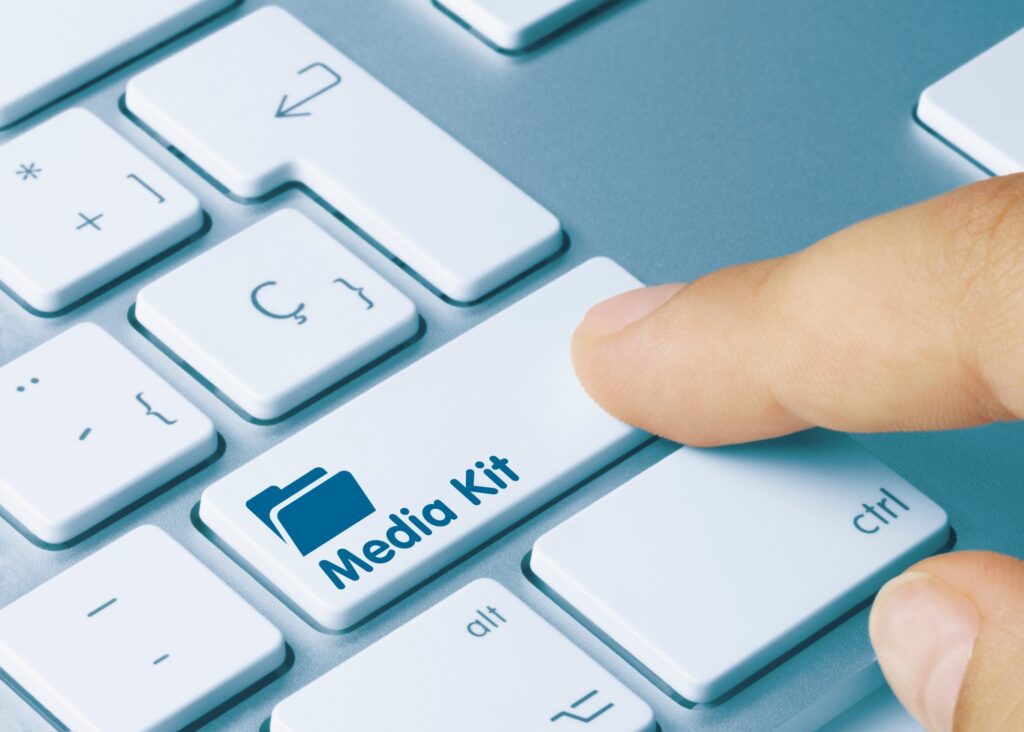 Are you an aspiring model or actor looking for a way to stand out from the crowd in today's competitive showbiz scene? A great way to showcase your skills and talents is with a professional media kit. With just a few simple components, your portfolio can be tailored specifically to represent you and help set you apart from other performers.
In this blog post, we'll cover what exactly goes into constructing the perfect media kit so that casting directors will take notice!
What is a Media Kit?
A media kit is an essential marketing tool. It's a collection of materials to communicate information about a company or product to the public. It typically includes press releases, images, videos, logos, and more.
For models, media kits are a great way to showcase their work and talent. It's like a professional portfolio that contains everything casting directors need to know about the model, such as headshots, body shots, runway or print modeling portfolios, references from previous clients, experience, and background information.
This collection of materials is usually compiled into one package and presented to casting directors, photographers, or other industry professionals who may be interested in working with the model.
Benefits of Creating a Professional Media Kit for models
A media kit helps promote a model's work and provides potential clients with the information needed to make an informed decision. A model media kit should include important details such as the model's experience, portfolio photos, contact information, and more.
The benefits of creating a professional media kit are clear. It allows models to present themselves in the best light possible, providing potential employers with an organized package of relevant information to showcase their talent and accomplishments.
A well-crafted media kit can save time when looking for work, eliminating the need for stashing multiple resumes or portfolios.
In addition, having a professional media kit can open up new opportunities, as many designers and fashion houses prefer to hire models who have taken the time to create one.
It demonstrates that they are serious about their career and willing to invest in promoting themselves effectively—something that will help them stand out from other applicants!
Having an impressive media kit also helps build trust between potential clients and models by showing them how much they value their profession and their passion for their craft.
Components of a Media Kit  for models
A media kit is an important tool for models that provides vital information to potential employers and clients. It contains biographical information and images of the model, contact information, and other relevant data. A media kit is essential for models who want to be taken seriously in the industry, as it allows them to put their best foot forward by presenting themselves professionally.
A media kit should provide all the necessary details about a model's experience and skills. These may include their modeling portfolio, physical measurements (height, weight, dress size), availability for shoots or other engagements, current rates, and any special skills or talents they have that could be useful for a given job (such as singing or dancing), their past work experience (including runway shows, magazine covers, etc.), awards they've won or been nominated for, social media profiles, and more.
You must also include your headshots in the media kit—professional photos showing your looks and personalities on the job.
In addition to biographical information and images, a media kit can also include:

any press coverage the model has received in magazines or newspapers
video clips of past performances
letters of recommendation from past employers
a list of clients you have worked with before
links to blog posts or articles featuring you
endorsements from well-known figures or organizations
charitable causes you are involved with, and much more.
Having all this material in one easy-to-access place lets potential employers quickly get an idea of what kind of model you are—enabling you to immediately make a positive impression on them!

Tips for Crafting the Perfect Media Kit
A well-crafted media kit is essential for any model seeking exposure in the fashion and modeling industry. A media kit introduces your professional identity, providing potential clients with information about who you are, what you do, and why they should hire you. It comprises three key elements: bio, portfolio, and contact information.
Your bio should concisely overview your experience as a model and what makes you stand out from other professionals. Include any awards or accolades you've received and any relevant volunteer work or special skills that could benefit potential clients. Along with this information, provide clear headshots and action shots demonstrating your best features and poses.
Your portfolio should contain high-quality images showcasing your physical traits and the range of looks you can achieve through different makeup styles, hairstyles, wardrobe choices, etc. It's important to include a wide variety of images that demonstrate how versatile you are as a model so potential clients can get an accurate depiction of what they can expect when working with you.
Finally, include all necessary contact information like phone numbers and email addresses so clients can easily reach out if they want to book you for their project. You can also link any social media profiles (Instagram especially) where potential clients can see more of your work and connect with others who have previously worked with you.
Creating a comprehensive media kit that accurately portrays who you are as a model and the type of work you do will make it much easier for potential clients to find out more about you and decide if hiring you would be the right fit for their project or brand.
If you're ready to invest in a professional media kit that will help you showcase your brand and attract press and media attention, we can help.
We understand what employers are looking for when they request a media kit from models. Contact us today to learn more about how we can help you take your modeling career to the next level with an amazing media kit.
About VIP Talent Connect-
Do you believe you've got what it takes to be an actor? Learn the basic patterns from the best in the industry with VIP Ignite. Text stage to 26786 or register for our upcoming webinar here! We are a revolutionary way for both aspiring and experienced talent to learn, get advice, and sit down face-to-face with the entertainment industry's top leading executives, agents, managers, casting directors, producers, A&R executives, Grammy award winners, theatrical agents, top model agents, Tony winners, and both Emmy and Academy award winners. Visit our website, call us at 215-322-8200, or email us to get advice on cultivating genuine relationships with industry professionals TODAY!