In the ever-evolving world of entertainment—where the roles of actor, model, and musician often intertwine—it's always enlightening to hear from industry veterans who have carved out their unique paths. On the latest episode of The VIP Ignite Live Podcast, we were honored to have Robert "Bobby" Funaro join us for a conversation that encapsulates the journey, challenges, and triumphs of an actor's life.
Who is Bobby Funaro?
For those unfamiliar with Bobby Funaro, you may recognize him from his breakthrough role as Eugene Pontecorvo in the Emmy Award-winning television series "The Sopranos," a role that gained him recognition and a dedicated following. Before his iconic role on "The Sopranos," Bobby had his roots in New York theater, notably sharing the stage with the late James Gandolfini in the European tour of "A Streetcar Named Desire." His friendship with Gandolfini, and their parallel journeys, offers an inspiring look at how relationships forged early in one's career can impact and shape the journey ahead.
The Expansive Career
Funaro's career is a masterclass in versatility. His compelling roles have ranged from Ron Tanetti in "The Sinner" alongside Jessica Biel and Bill Pullman, to Lt. Bricker in the critically acclaimed "Ray Donovan." A quick scan of his filmography also reveals names like Martin Scorsese, Robert De Niro, and Josh Brolin—exemplifying a career built on collaborations with some of the industry's greats. His varied roles in productions like HBO's "Vinyl," "The Irishman," and "American Gangster" speak to his wide-ranging talents and adaptability as an actor.
More Than an Actor: A Mentor at VIP Ignite and Truth Mgmt
The podcast also delves into Bobby Funaro's role as a mentor and coach. He doesn't keep his acquired wisdom to himself; instead, he extends it to the new generation of talent at VIP Ignite and Truth Mgmt. Bobby's willingness to guide budding artists—be it actor, model, or musician—shows his commitment to nurturing future talent and contributes to the cyclical nature of the industry. There's always a mentor behind every successful actor, and Bobby is filling that role admirably.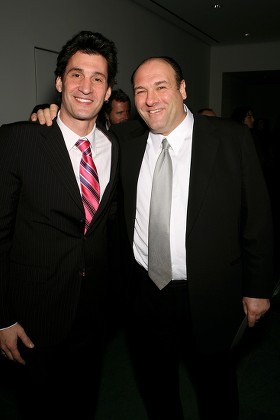 The Power of Versatility
During the podcast, one of the themes that emerged was the importance of versatility in today's entertainment landscape. Being an actor today is about more than just acting—it often includes modeling and sometimes even dabbling in music. Funaro's experience serves as a blueprint for aspiring multi-talented individuals. The industry has room for those who can wear multiple hats effectively, and as a coach, Funaro focuses on helping talents at VIP Ignite and Truth Mgmt realize their full range of abilities.
The Need for Resilience
We also touched upon the emotional and mental stamina required to navigate the sometimes turbulent waters of the entertainment industry. Rejection is part of the job, but how you handle that rejection can define your career. Bobby's candid sharing of his ups and downs, highs and lows, provided a 360-degree view of what it takes to sustain and grow in this industry.
Lessons for All: Actor, Model, and Musician
The wisdom Bobby Funaro shares is not just applicable to actors but transcends to anyone aspiring to make a mark in the entertainment industry. Whether you are an aspiring model, a budding musician, or an actor waiting for your big break, Bobby's insights are gold.
If you haven't had a chance to listen to this insightful episode yet, I highly recommend you do. It's not just a podcast episode; it's a masterclass in navigating the entertainment world. And with the credibility of VIP Ignite and Truth Mgmt backing this rich content, you know you're getting insider knowledge that can truly make a difference.
For anyone aspiring to make it big in the world of entertainment, whether you're an actor, model, or musician, Bobby Funaro's words are a testament that with dedication, resilience, and a willingness to learn, the sky's the limit.
About VIP Ignite-
Do you believe you've got what it takes to be an actor? Learn the basic patterns from the best in the industry with VIP Ignite. Text stage to 26786 or register for our upcoming webinar here! We are a revolutionary way for both aspiring and experienced talent to learn, get advice, and sit down face-to-face with the entertainment industry's top leading executives, agents, managers, casting directors, producers, A&R executives, Grammy award winners, theatrical agents, top model agents, Tony winners, and both Emmy and Academy award winners. Visit our website, call us at 215-322-8200, or email us to get advice on cultivating genuine relationships with industry professionals TODAY!
"Excel your career to levels you did not even know exists." – Deneen White