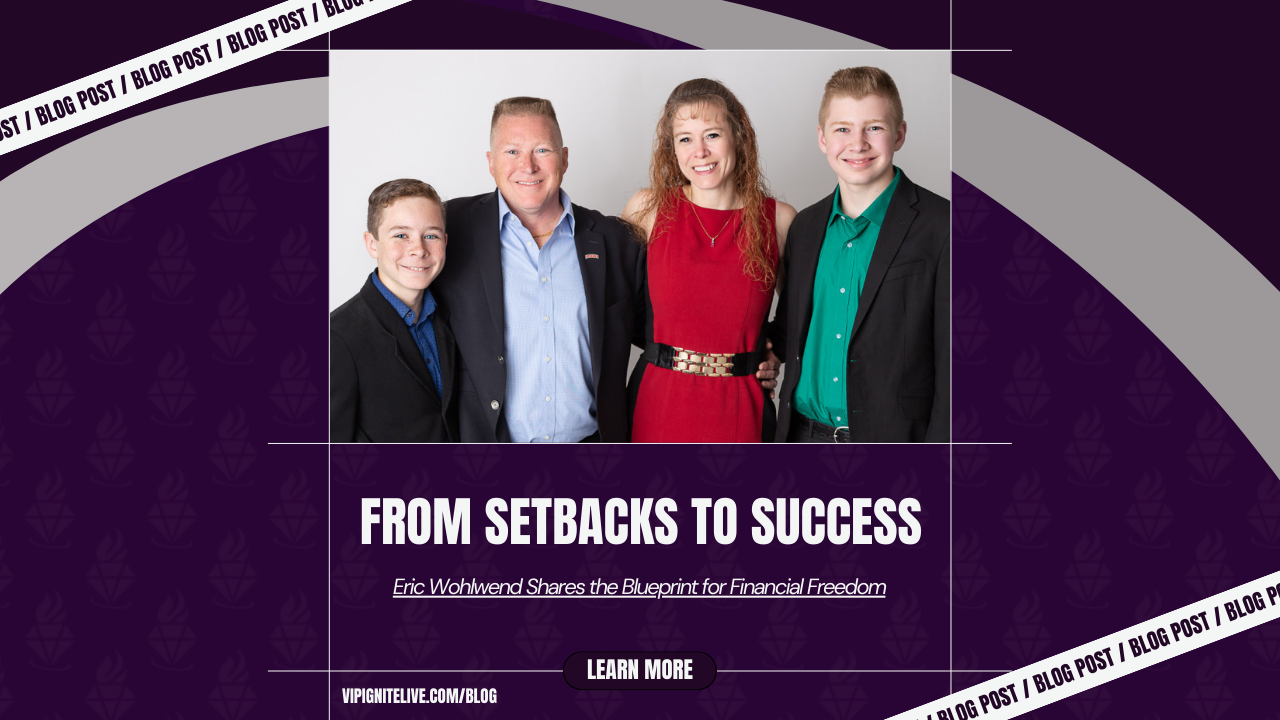 In a recent episode of the VIP Ignite Live Podcast, we had the honor of interviewing a man who epitomizes the essence of resilience and ingenuity—Eric Wohlwend. A dynamic entrepreneur, Eric's story is a compelling lesson in the art of transforming setbacks into stepping stones for success. The podcast episode, powered by VIP Ignite and our partners at Truth Mgmt, holds invaluable insights not just for entrepreneurs but for actors, models, and musicians aiming for financial independence and a life less ordinary.
The Journey from Warehouse to Wealth
For anyone who's ever faced setbacks in life—be it lost jobs, failed ventures, or personal lows—Eric's story is sure to resonate. After losing three jobs and facing financial hardship, Eric took the last of his savings to buy his first rental property. The risky move paid off: in a short span of two years, Eric and his wife successfully rehabbed, rented, and refinanced 20 units. By age 30, he had achieved what many dream of but few attain—financial freedom. Over the years, Eric has rehabbed and repositioned over a thousand more units, growing multiple businesses along the way.
Lessons for the Aspiring Actor, Model, or Musician
For those in the entertainment industry—actors, models, musicians—the pathway to success can often seem fraught with uncertainty. Jobs can be short-lived and unstable. Eric's journey offers a crucial takeaway: the importance of creating multiple income streams and diversifying your investments. His focus on passive income through rental properties is an idea that anyone, irrespective of profession, can apply to achieve financial security.
Mastering the Art of Time Management
Time is the one resource we all have but often waste. Eric has managed to perfect the art of time management by creating systems that eliminate, automate, and delegate work. This has enabled him to focus on his true passions, including spending quality time with his family and traveling the world as a sought-after speaker.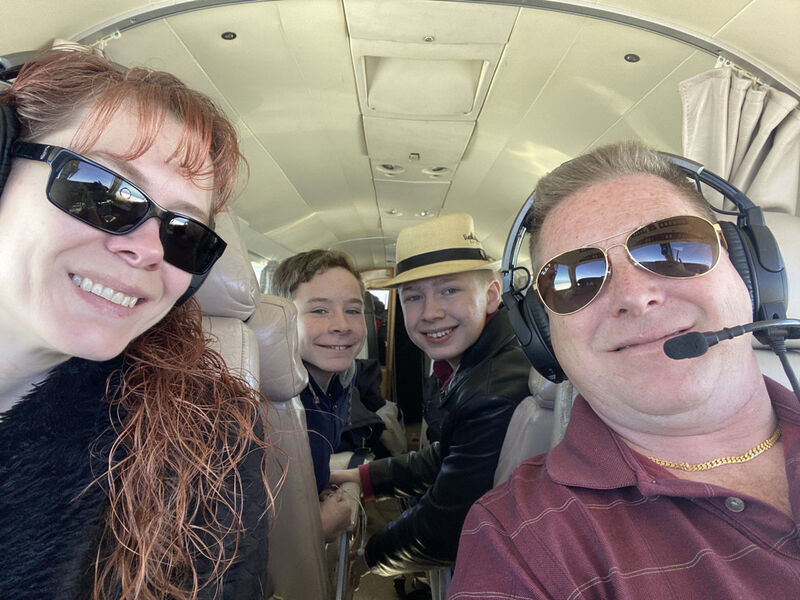 Demystifying 'Overnight Success'
A term frequently thrown around in the entertainment and business worlds is 'overnight success.' Eric and I had a candid conversation on how this term is not only misleading but can often undermine the years of hard work that go into building a successful career. We agreed that the path to real success is paved with years of unseen hard work, continuous learning, and making oneself visible in the market.
The Legacy of Success
Eric's lessons on financial freedom have not only benefitted him but also influenced the younger generation in his family. His 16-year-old son, also a best-selling author, has already achieved the status of a millionaire. The focus is clear—Eric isn't just building businesses; he's building a legacy.
About VIP Ignite-
Do you believe you've got what it takes to be an actor? Learn the basic patterns from the best in the industry with VIP Ignite. Text stage to 26786 or register for our upcoming webinar here! We are a revolutionary way for both aspiring and experienced talent to learn, get advice, and sit down face-to-face with the entertainment industry's top leading executives, agents, managers, casting directors, producers, A&R executives, Grammy award winners, theatrical agents, top model agents, Tony winners, and both Emmy and Academy award winners. Visit our website, call us at 215-322-8200, or email us to get advice on cultivating genuine relationships with industry professionals TODAY!
"Excel your career to levels you did not even know exists." – Deneen White