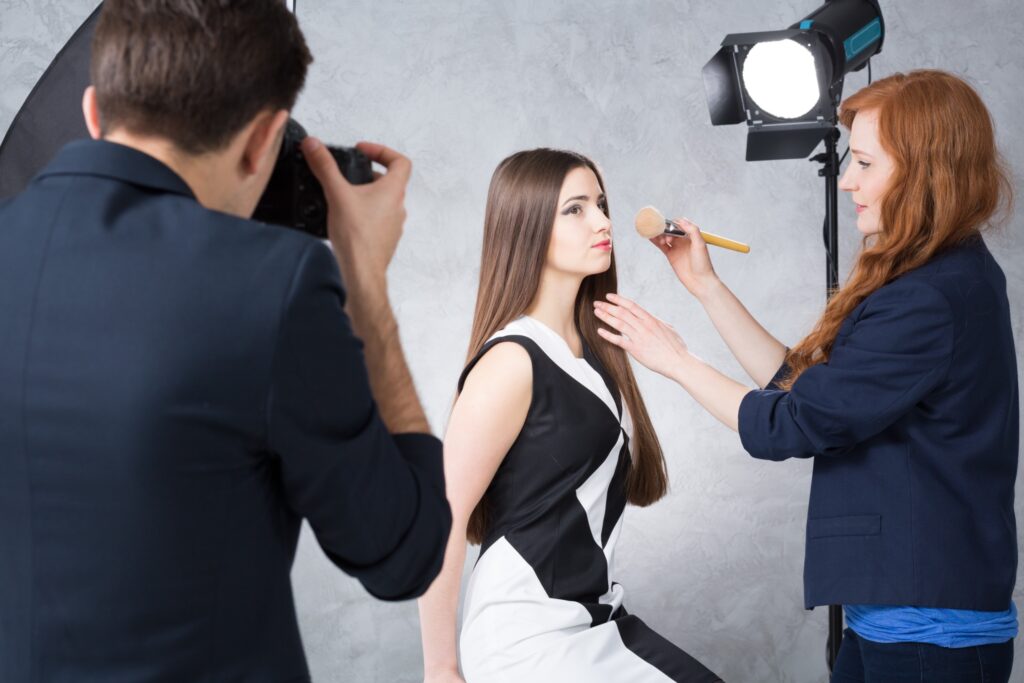 If you're feeling nervous before a photoshoot, you're not alone. Here are five tips to help calm your nerves and boost your confidence. With a little preparation, you'll be ready to take amazing photos. Let's get started!
Understand why you're nervous
While it's natural to feel a bit of apprehension before participating in a photoshoot, it's essential to understand why you're feeling this way. Identifying the source of your nerves can help you calm them. It might mean acknowledging any worries or doubts that are coming up for you and working through them. Recognizing that feeling nervous is a normal reaction and allowing yourself time to accept these emotions can be incredibly helpful when calming your nerves before the shoot.
Take some deep breaths
Taking some deep breaths can be a great way to prepare for a photoshoot and reduce any anxiety you may be feeling. When following this technique, it is vital to inhale through your nose and exhale through your mouth slowly and steadily. It helps your body fill with oxygen while also allowing you to focus on the present moment so that any anxious feelings will dissipate. Studies have suggested that taking slow and controlled deep breaths can help lower stress levels, expand your lungs, and improve overall breathing patterns. So breathe deeply before any photoshoot and you might find yourself more centered and relaxed when the camera comes out!
Find a positive affirmation or mantra that you can repeat to yourself to stay calm and focused
Finding a personal mantra or affirmation that resonates with you is a powerful way to stay calm and focused before a photoshoot. It can inspire when these words are spoken in your voice and on your terms. It doesn't matter if it's just one phrase or something longer—it should represent who you are and what you want to achieve. What's important is taking some time ahead of the photo shoot to find a mantra that works for you. Pronouncing these words aloud can have an empowering effect and help maintain a positive energy throughout the entire experience.
Visualize yourself succeeding
Visualizing yourself succeeding is a great way to psych yourself up for any challenge, and a photo shoot is no different. Before you hit the studio, take some time to see yourself standing in front of the camera, feeling relaxed and confident, imagining all the amazing photos being created right before your eyes. Imagine how good it will feel to finish the shoot with a sense of accomplishment and pride. With this positive outlook, you'll have no trouble calming your nerves and allowing yourself to do your best work during the photoshoot.
Trust in your preparation
Preparing for a photo shoot is all about taking the time to establish trust in yourself and your photographer. By doing your research on potential photographers, you can have complete confidence that you'll have the best outcome for your shoot. Having confidence in yourself and your preparedness beforehand can help to soothe any nerves you may have before you walk into the studio. By trusting in the work you've done ahead of time, it will be much easier to sit back and enjoy the experience while achieving the best possible result.
Preparing for a photoshoot can be nerve-wracking, but it doesn't have to be. By taking the time to understand why you're feeling anxious and managing your anxiety, like doing deep breathing or reciting positive affirmations, you can enter your photoshoot calmly and confidently.
Following these steps, understanding your journey, and permitting yourself to feel whatever emotions come up can help keep things in perspective when photography anxiety looms around the corner. Photoshoots are exciting opportunities to show off who you are, so use this time to discover creativity and shine. Need more tips for calming your nerves and building your career in acting and modeling? Join us today!
About VIP Talent Connect-
Do you believe you've got what it takes to be an actor? Learn the basic patterns from the best in the industry with VIP Ignite. Text stage to 26786 or register for our upcoming webinar here! We are a revolutionary way for both aspiring and experienced talent to learn, get advice, and sit down face-to-face with the entertainment industry's top leading executives, agents, managers, casting directors, producers, A&R executives, Grammy award winners, theatrical agents, top model agents, Tony winners, and both Emmy and Academy award winners. Visit our website, call us at 215-322-8200, or email us to get advice on cultivating genuine relationships with industry professionals TODAY!